About Us
Independent Roof Services Inc. has provided a diverse population of property owners and designers throughout Maine, New Hampshire, and Vermont with sound roofing information and advice since 1984. We are not roofing contractors and are not affiliated with any roofing product manufacturers. We are independent roof consultants.
Walter E. Barschdorf – Founder and President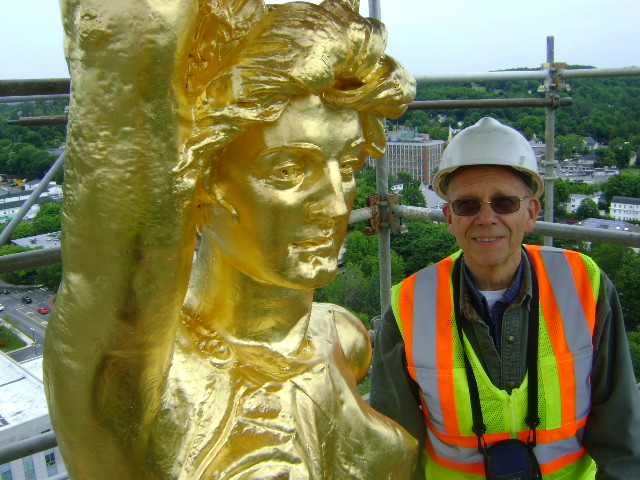 Walter has worked in the roofing industry since 1964, when he started working in the sheet metal shop of Hanhel Bros. Co. He worked with Hanhel Bros. Co. until 1986 when he left his position as Vice President of the Roofing Division to work for himself full time.
Over the 22 years he spent working for a roofing contractor, he gained experience in all aspects of roofing from the products and installation to estimating and construction administration. Since then, he has spent over 20 more years inspecting, designing, and expanding this base of knowledge.
Jayme Barschdorf – Assistant/Drafter
Jayme has been with Independent Roof Services full time since 2014.  She has a B.A. degree from Clarke College and trained in AutoCAD at Penn Foster.
Inspection & Consulting Services
Independent Roof Services provides a full spectrum of roof consulting services, from inspection and non-destructive roof moisture surveys to repair specifications and roof design.